Disclosure: Some of the links below are affiliate links, meaning, AT NO ADDITIONAL COST TO YOU, I will earn a commission if you click through and make a purchase. Every $10 we earn, we'll donate a dollar to animal shelters in need.
To all fellow cat enthusiasts: it's safe to say the company of our fine feline friends has proven to be both heartwarming and soothing. A survey conducted by the Cats Protection charity in the United Kingdom has found that those who spend time with kittens or cats feel calmer and less upset. Like their canine counterparts, cats have been known to improve the overall health of humans and influence our personalities.
While cats are not as high maintenance as dogs, they have their own specific needs as well. Here at The Furry Companion, we make sure to keep you well-informed on all things pet-related and tackle the different issues you may come across as a pet owner. In this article, we try to stray away from the wet food vs. dry food debate. Instead, we answer all your burning thoughts on the best wet cat food for your furry friends.
What is wet cat food?
The main difference between dry and wet cat food is moisture content. Wet cat food is any food variety that contains more than 20% moisture and often comes in aluminum cans or foil pouches. There is a wide array of choices for the best wet cat food available in the market, where each selection is formulated according to certain dietary requirements and concerns.



Source: Unsplash
What are the benefits of wet cat food?
Wet cat food is highly beneficial for felines who have special dietary needs. For instance, cats who have dental issues might have difficulty chewing dry food. Some cats don't drink enough water. Given the high moisture content of wet cat food, opting for this as your go-to meal can help boost their hydration. Insufficient water can make it difficult for your cat's kidney to filter out impurities. So, the best wet cat food helps keep your feline friends well-hydrated and are made for maintaining healthy kidneys and urinary tracts.

Furthermore, wet cat food has proven to be more appealing to picky eaters. The best wet cat food, when correctly chosen, can be highly appealing in both taste and texture. Thus, encouraging your felines to finish their meals and ensuring they receive their daily nutritional needs will be an easy feat.

Nonetheless, while a poor appetite may indeed be indicative of a finicky eater, it's essential to first check with your vet to rule out any serious medical conditions.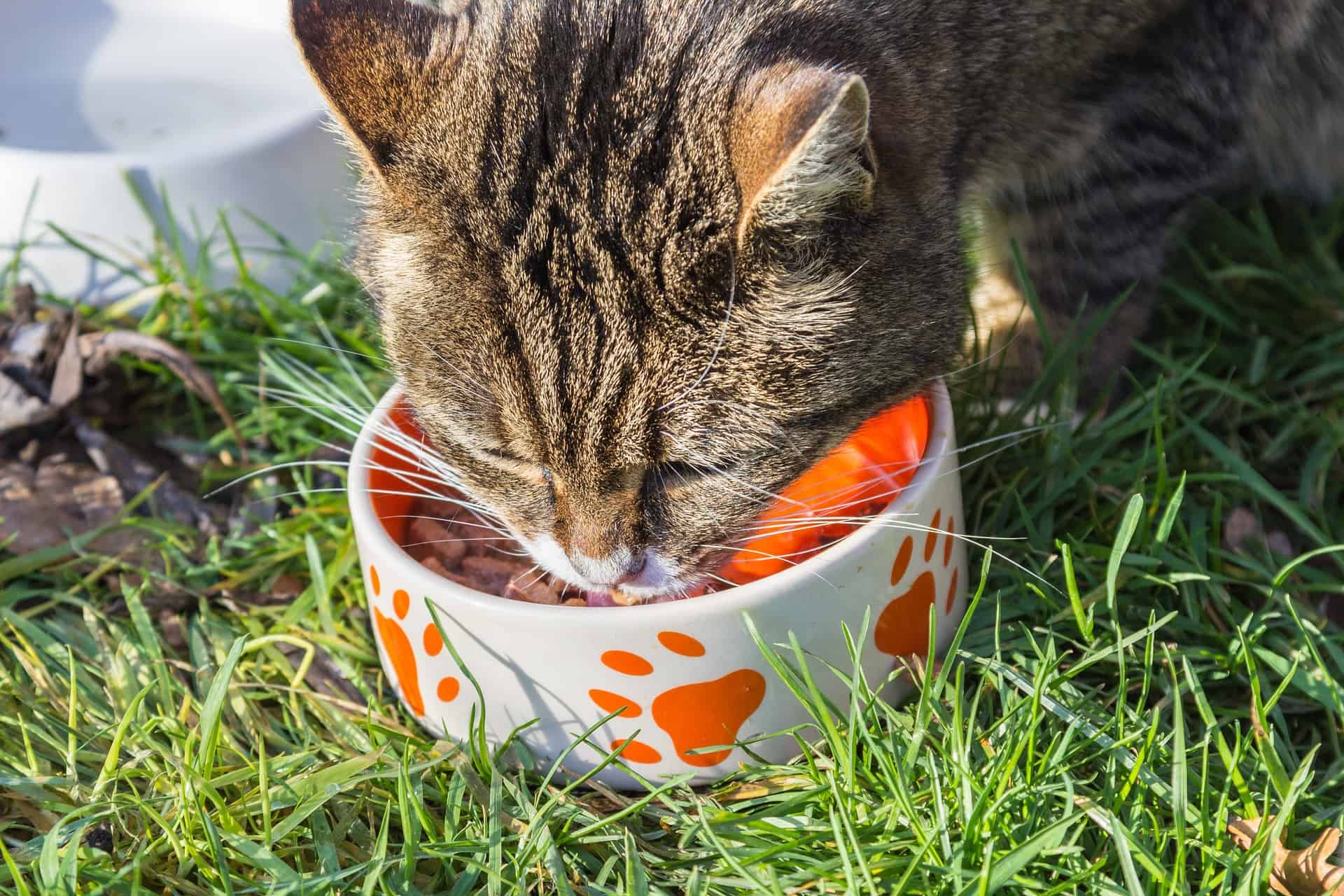 Source: Pixabay
What important features should I consider before switching to wet cat food?
Like humans, the daily nutritional needs of pets are equally important. Admittedly, each cat is different. In general, however, the best diets for your feline are high in protein and have the correct amount of water, fats, oils, and nutrients. These days, the best wet cat food formula has a selection for almost every feline diet, including organic, novel protein, weight-maintenance, sensitive-stomach, among others.
 
If you're looking to make the switch to wet cat food for your furry companions, it's important to keep the following in mind:

Age-appropriate diet. Keep in mind that a cat's nutritional needs are not the same for the different stages of its life. Kittens, adults, and senior felines each have their own dietary requirements. For instance, kittens need more calories and a stronger immune system compared to their adult counterparts. Senior felines, meanwhile, don't need to eat as much but require taurine to aid heart function. Don't forget to read the labels when choosing the best wet cat food to ensure you're addressing the correct nutritional needs.

Portion control is key.
As previously mentioned, wet cat food often comes in aluminum cans and foil pouches. The servings available out in the market are usually equivalent to one meal's worth. Should you ever purchase cans larger than 3 oz., be sure to make proper adjustments for your feline.

Proteins are name-dropped.
Quality protein is key. On the lookout for the best wet cat food, see to it that the proteins are listed by name. Instead of labels indicating "fish" or "poultry," opt for brands that mention the specifics, such as "tuna" or "turkey."

Artificial ingredients are a no-no.
Felines are carnivores by nature and, therefore, don't stand to benefit as much from carbohydrates such as corn, wheat, and other similar ingredients. Additionally, it's best to avoid artificial colors, flavors, and preservatives that can irritate the gastric tract.

Cats need vitamins and minerals too.
When searching for the best wet cat food for your felines, check the label for indications of extra vitamins, healthy fats, and minerals, particularly taurine. These ingredients significantly contribute to and support digestion and overall health of the fur, heart, and eyes.
What ingredients should I avoid when buying wet cat food?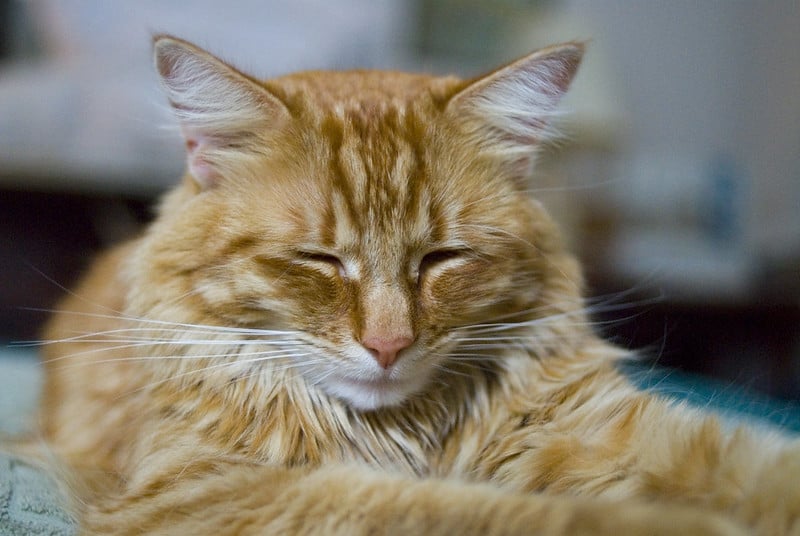 Source: Flickr

As pet owners, it's your responsibility to be wary and to pay attention to your furry friends' needs. These needs range anywhere from grooming and hygiene needs to the specifics of the diet most suitable for your felines. 

The ten ingredients cat lovers should watch out for in their food are:

Corn Syrup.
Other than helping to sweeten your pet's food, corn syrup adds no nutritional value whatsoever. It's merely an add-on and would be wise to avoid.

Beef Tallow.
Also called beef fat, this ingredient has no nutritional value for cats. Beef tallow adds a punch of flavor but is essentially an unnecessary ingredient in your feline's diet.

Wheat Flour.
As previously mentioned, cats are carnivores by nature and, therefore, need a high protein diet to remain healthy. As such, wheat flour adds no nutritional value. We highly recommend that you stay away from products containing this in your selection of the best wet cat food. It does more harm than good.

Wheat Gluten.
This ingredient is used primarily as a cheap protein source and filler—an unnecessary ingredient you would benefit from avoiding.

Artificial Colors.
Although artificial colors are sometimes used in pet food, some of these colorings have been found harmful, even to humans. It's best to stay away from these ingredients when selecting the best wet cat food for your felines.

Propylene Glycol.
While propylene glycol functions as a preservative, it's also a key ingredient in creating antifreeze—a product highly toxic to our furry friends. Keep it away from your pets!

Whole Grain Corn.
Aside from the lack of nutritional value, corn is actually a common allergen for pets. It's also used as a cheap filler, looking only to add more sugar and pseudo-increase your pet food's protein count.

BHT, BHA, and Ethoxyquin.
While these chemicals are highly effective preservatives, they are suspected to be cancer-causing agents. Ethoxyquin, on the other hand, is extremely harmful when directly swallowed.  Opt for brands that use natural preservatives instead, such as vitamins C and E.

Meat By-Products and Meal.
With by-products, you can't be sure from what source the meat came. As a general rule, by-products, meat meal, and other concentrate meals are generally produced by rendering, and you should avoid them altogether. These ingredients are often highly concentrated protein powder and of low quality.

Cornmeal and Carbohydrate Fillers.
An excess of carbohydrates and "fillers" are not ideal for cats. These can lead to health complications and problems, especially in older cats and cats with diabetes.
Our Felines' Favorites for the Best Wet Cat Food
What makes Purina Fancy Feast Creamy Delights one of the god-tier choices for the best wet cat food is how it offers a well-balanced meal without sacrificing the quality of its ingredients and its flavor. This brand comes in either a flaky texture with a creamy sauce or a pate consistency, both of which are appealing to cats. Yes, even the picky eaters.
Purina Fancy Feast Creamy Delights is fortified with vitamins and minerals, such as Vitamins A, B-12, thiamine, and riboflavin. It also uses chunks of real protein, which are easily digestible. It even includes milk in the ingredients to promote a healthy digestive tract for your furry friends. The best part? It comes in four varieties: chicken, salmon, tuna, and chicken with sauce.
Sheba Perfect Portions Pate is offered in three variants, each made with easily wholesome protein sources, fish oil, and Vitamin D3. Not only are these ingredients easily digestible, but they also support your cat's overall health. This choice comes in two-portion serving trays, a convenient feature that pet owners have come to love. It ensures no food is leftover and wasted—simply snap the tray in half, peel the cover, and set the other half aside for the next mealtime.
Meow Mix Savory Morsels Selection's easy-open cups helps lock in the natural juices. Its high moisture content works to ensure your felines are well-hydrated and have fully functioning digestive tracts. Each perfectly portioned cup contains real protein such as salmon, tuna, and crab. At $13 for a variety pack of 24, it's not surprising Meow Mix finds itself among our selection of the best wet cat food.
Sourced from healthy oils and pure animal proteins, Instinct Natural Wet Canned Food offers both cats and cat owners an impressive nutrition profile. Only 5% of its ingredients are sourced from fruits, vegetables, and other wholesome ingredients without the need to use gluten, grains, or other empty fillers. However, the highlight ingredient of this option for the best wet cat food is cage-free duck. Its responsibly sourced protein component helps cats develop strong and lean muscles and offers a balanced meal using only the finest ingredients.
The texture and flavor of this high-quality wet cat food elevate your cat's dining experience altogether, you might actually be tempted to join in your feline's mealtimes. Purina Pro Plan Wet Canned Food comes in gourmet entrees and a variety of flavors, including chicken and turkey. This entry may be the last on our list, but it's definitely not the least. It provides the essential nutrients felines need to boost their immune system, keep their coat healthy, and includes a selection of 25 essential vitamins and minerals. Each can comes with rice and a thick delicious gravy—did anyone say fine dining?

Kim is a practicing professional in the PR Industry and is currently taking her MA in Communication at the University of the Philippines Diliman. In her spare time, she bakes, works out, and spends time with her chow chow, Tofu.