Raw cones for pets? Or first time to hear of raw cones? What are raw cones?
Pets have always been good companions of man even before formal societies were established. Over time, the relationship between dogs and humans has evolved from dogs merely being used for companionship and security to help out in various human health concerns. Not only have dogs helped humans in guarding houses and chasing pests, but they have also assisted different families, especially in situations regarding mental health, emotional stability, and other medical dilemmas. Knowing pets have helped us in different ways, it is also vital that we reward them from time to time. Reward them with what, you say? Perfect raw cones!
Introducing Raw Cones
A lot of pet owners usually find it hard to choose an item that would best suit the furry companion they love. It is normal for an owner to be very selective when it comes to the items they give their pets. There are a lot of factors to consider—price, durability, usability, size, accessibility, and a whole lot more. Yes, it can be quite challenging, but we have one of the best suggestions that you can gift to your furry friend, and those are…
RAW CONES!
Raw cones are one of the most popular toys usually given to dogs who are teething. Have you ever felt stressed when all sorts of on-the-floor items have been chewed on by your pet? They don't stop with one item, gnawing on your shoes, slippers, and carpet. Do not worry because that's the exact area where they are helpful and come in handy!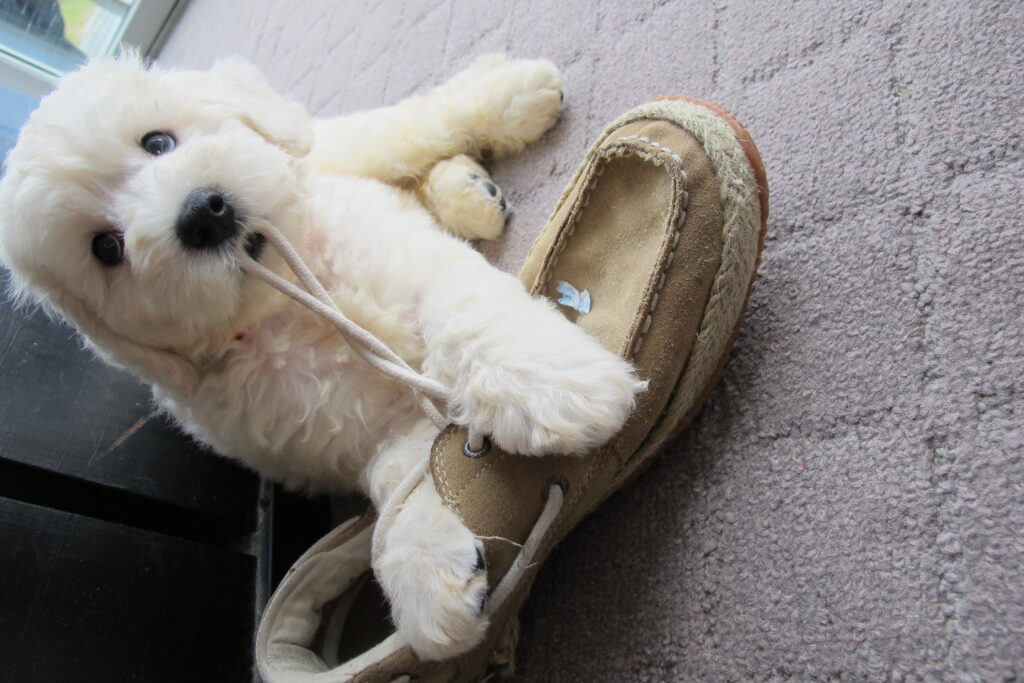 One of the reasons why toys are important to dogs' development is so they can practice the act of biting, chewing, and all sorts of mouth motor movement. In instances wherein all your shoes and slippers start to have bite marks on them, that is where you'll know how raw cones can be quite handy.
But what exactly are raw cones?
Raw cones are dog toys tailor-fit to the needs of a dog. The cones are created out of high-quality, hemp raw with a blend of unbleached fibers or natural paper alongside other non-toxic components designed to be a bite-friendly toy for your furry companions. They are like a plush toy made out of premium quality fabric which you can use for training, playing fetch, and all sorts of other pet activities. Not to mention, it's rawthentic!
It contains a built-in squeaker which makes playing with the toy an exciting experience for your pet. Raw cones are adurable, long-lasting, and sturdy, making it perfect for dogs that love to sink their developing teeth into anything they get a hold of. Moreover, since raw cones are also natural unrefined raw hemp, they can be a good packing tool.
Raw Cone Use
You can introduce wholesale raw cones classic, raw organic, or pre-rolled cones with tips to your dogs once they start growing their teeth, mainly since they help in ensuring that your dog will avoid biting other household items. However, you might find it challenging to introduce raw cones or raw classic to your pet if they enjoy and have gotten used to biting other things. Your pet might not be interested in the raw cone and just stick to the item they're familiar with, especially if they are king size cones. Cone shape determine the enjoyment of your dog. There are raw joint cones, raw pre-rolled cones, and raw classic peacemaker cones. So, start with single size raw cones or paper cone first then buy other raw cone sizes and lean cones for a wholesale price so you can plan out the pace of your furry companion's progress.
To ensure they make use of the raw cones properly, you can try integrating it in their daily routine. You can start this by allowing your pet to grind something else and then replacing it with a raw cone. This way, your pet will understand the purpose of raw cones. In return, refuse to bite other things like shoes, slippers, and other solid objects. 
Another way you can use them is by making it part of a reward system for your dog. You need to fill your dog with incentives instead of fear, so the it is not abused in any aspect, whether emotionally, physically, or mentally. Just like any responsible and healthy parenthood, it is always better to resort to positive approaches instead of negative ones.
A positive approach can better complement the growth and development stages of your pet. Your dog will get the idea that when they do something correctly, they can be rewarded with the raw cones. Doing this practice regularly can turn the raw cones into goals, thus leading to good habits. 
Things to Consider In Raw Cones
We have established the relevance of dog toys like raw cones to the development and growth of your dog. Now, it is also important to set some rules and limitations.
Raw paper cones are excellent rewards for training your dogs to avoid biting other items. However, it is very essential to ensure your pets do not see this item as food. Integrate it into their daily routines, but still ensure that they get the proper amount of water and food. We want to avoid our pets thinking that raw cones can sustain them physically. Or else, they might see these toys as food. If they start seeing raw cones as food, they might prefer it over real food and beverages. 
Aside from this, it is also crucial to establish authority over your pet. This is important, so your pets do not take advantage, and try to make you more lenient. You can't always give them what they want. We do not want your pet to build bad habits and cause trouble if not given the raw cones.
This is definitely wrong. "I train dog owners not to bribe a dog to do a behavior, like a sit or come when called, by showing the dog they have a treat in their hand. When dogs are trained like this, they learn to respond only when they see a treat," says Mikkel Becker, CBCC-KA, CPDT-KA, CDBC. Remember to achieve a balance when using raw cones. Be sure that your dog's attitude would not be gravely affected and discipline could still be instilled.
You have to realize that taking care of a dog is like responsible parenthood. We cannot always spoil our pets by giving them what they want or letting them get away with bad habits. "These rewards should not be given randomly for free. Instead, they should be used to teach the dog to control itself, sit politely, and look to the owner for direction," Sophia Yin, DVM, MS adds. But through proper intervention and good practices, bad behavior can be eliminated and improved. With the help of raw cones, you can have an edge in training and teaching manners to your dog.
Although our furry companions can be really adorable and hard to deny, remember that the little things we do affect their overall growth and development. This is why physically hurting them to ensure their compliance is a big no-no. According to Cathy Madson, MA, CBCC-KA, CPDT-KA, "Using punitive methods also makes it harder to increase the quality of training responses from your dog." Instead, maximize the use of toys like raw cones to promote responsible pet ownership and healthy growth of your pet.
Other Uses of Raw Cones
If you think that raw cone can only be used for training dogs to control their biting habits, you are wrong. Luckily, dog toys such as raw cones can also be used to improve the physical well-being of your pet. A raw cone is quite versatile. You can exercise your dog and train them by using it for playing fetch. You can also use it as a reaching point for when you teach your dogs to stand.
If you are creative enough, you can also think of other uses for raw cones such as making it your dogs' favorite pillow or plushie. You can even create a raw cone loader to exercise their strength. It's also possible to use it as an area marker for your dog to remember important places, such as peeing areas or eating areas. Moreover, if you want to teach your dog to do jumps—just like those you've seen in friendly dog competitions—you can use raw cones as obstacles.
You can make it even cozier. By stuffing as many cones as you can together, You've just made a softer pillow for your pets! That's a creative way for your pet to get some rest and relaxation for more playtime. 
Don't forget to bring these comfy pillows if you go on a road trip with your dog! Give them some extra comfort on those long rides. After all, a happy dog means a happy owner, too.
It is up to you to find various uses for raw cone to help train your dogs holistically and not spoil them to a certain extent. By maximizing resources like these, you can take better care of your dog while assisting with the growth and development of their motor skills. Additionally, you can even teach and hone them on different abilities and tricks.
Most dogs are active and social. Your furry friend needs a friend of their own, and raw cones can be their primary companion. Lying or chewing on them can give them the comfort that they're looking for.
They might even be a substitute for you.  If you get too busy and have less time to play with them, these raw cones give them a way to let out some of that energy. 
Proper growth is very essential for dogs. When a dog is trained and used to physical activities at a young age, they can grow up to become very strong, resilient, and reliable dogs in the future. Unlike if a dog is spoiled and spoonfed all the time, the dog has a higher tendency to grow up and be dependent, weak, and demanding at times. And we assure you, that's not a good thing for both you and your pet.
Where To Find Raw Cones
Raw cones are not the cheapest items, but they are definitely worth the money and investment. Most raw cones are found and bought online, sometimes with free shipping, but do not worry; surely, there will always be stock for you. Since raw cones are sold online, with some being sold as raw cones wholesale, just like these Raw Clones Classic from Amazon, you can also choose to buy an additional plushie. However, it is good to stick with only one kind of toy for your dog. This helps them establish ownership and responsibility with one easy-to-remember item.
Aside from online shops, any local dog store can also be an excellent place to scout for raw cones. The designs and sizes may vary, as there is a king size, classic king size, single size, paper cone, and lean cone, among others. Ideally, the price should not be too far from one another. Determine if you need to buy cones per pack, cones per box, or cones for sale. Estimate the total cones you want to purchase as well to save a few bucks. Buy raw cones that fit the growth of your dog.
At The Furry Companion, we believe there are different ways we can do to reward our dogs. At the same time, we should make sure grow healthily, responsibly, and independently. Investing in items such as raw cones or other dog toys is a simple but helpful step to achieve this. Although owning a dog can be quite expensive, the way they make life better is definitely worth every penny.
Frequently Asked Questions
Are raw cones good?
Yes, because it is an innovation made for people who smoke often and those who are seeking for easy rolling method. Since it is pre-rolled, it is faster to fill than manually rolling a paper, which makes it easy to use. It comes in different sizes to suit different preferences.
How much do raw cones cost?
The Raw cones come at different prices depending on the size and the number of pieces per pack. Amazon sells raw cones for as low as $8.24 for the RAW Organic Unrefined Pre-Rolled Cone 32 Pack. For $31.99, a pack of 150 pieces of Raw Classic in the size of 1 1/4 is available. A pack of 50 Raw cones in Classic King Size is priced at $14.99 on Amazon.
What is raw cones made of?
Raw cones are made of high-quality, hemp raw with a blend of unbleached fibers or natural paper. It is considered to be the best organic hemp because it is made of unrefined and pure hemp without dye or chalk. The RAW Organic Hemp Paper, for example, is made by utilizing a special pure water method which helps preserve some specific qualities of the hemp.
Do Raw cones come with filters?
Yes, it comes with filter tips. The raw cones are 98mm long and the 20mm tip is a filter that prevents the herb from entering the mouth. But for those variants without filters, filters can be bought separately. There are a RAW Pure Cotton Filters available like how the original cigarette filters are made. There are also RAW Slim Cellulose Filters, which is from plant cellulose that looks like crepe paper.
How do you roll a raw cone filter?
After tearing the tippy, fold the fins to create a blocker. Then, roll it with the fins inside. Lay the paper with the herbs on top. Now, place the rolled tippy at the end of the joint. Put the glue face up if rolling forward and if backward face down.
How do you fold a raw tip?
Get a filter tip and create an accordion on one tip. Then, roll and glue it to secure. Put the tip on the end of the paper, with the herb inside, roll the paper and make sure to secure the filter tip.
How do you light a raw cone?
It is best to take your time when lighting a raw cone. It is like lighting a cigarette which is a slow process. Put the flame on the tip while slowly rotating it. The goal is to generate an actively burning portion that will burn evenly.